26 December 2016, 21:38
As this is the first year I've taken a decent number of photos (49187 according to Lightroom, with only 6099 last year), I thought I'd go through and pick out my favourite twelve shots. And then explain something about them. Some I like because of the photo, some because of the occasion, and some just because. It was very, very hard to restrict this to 12…
So here they are (in chronological order).

I've had a desire to light someone on fire and take photos for awhile. I even had a model. We managed to get a day when everyone was free, threw Esther into a wedding dress, and lit it on fire. It was great fun. For the full albums from this shoot, go look here and here.

Last season, Cam hooked me up with a press pass for a Phoenix double-header. This was great, especially since the main game was the "Saved the Nix" game, and the Phoenix won. Check out my photos from the curtain raiser and the main event.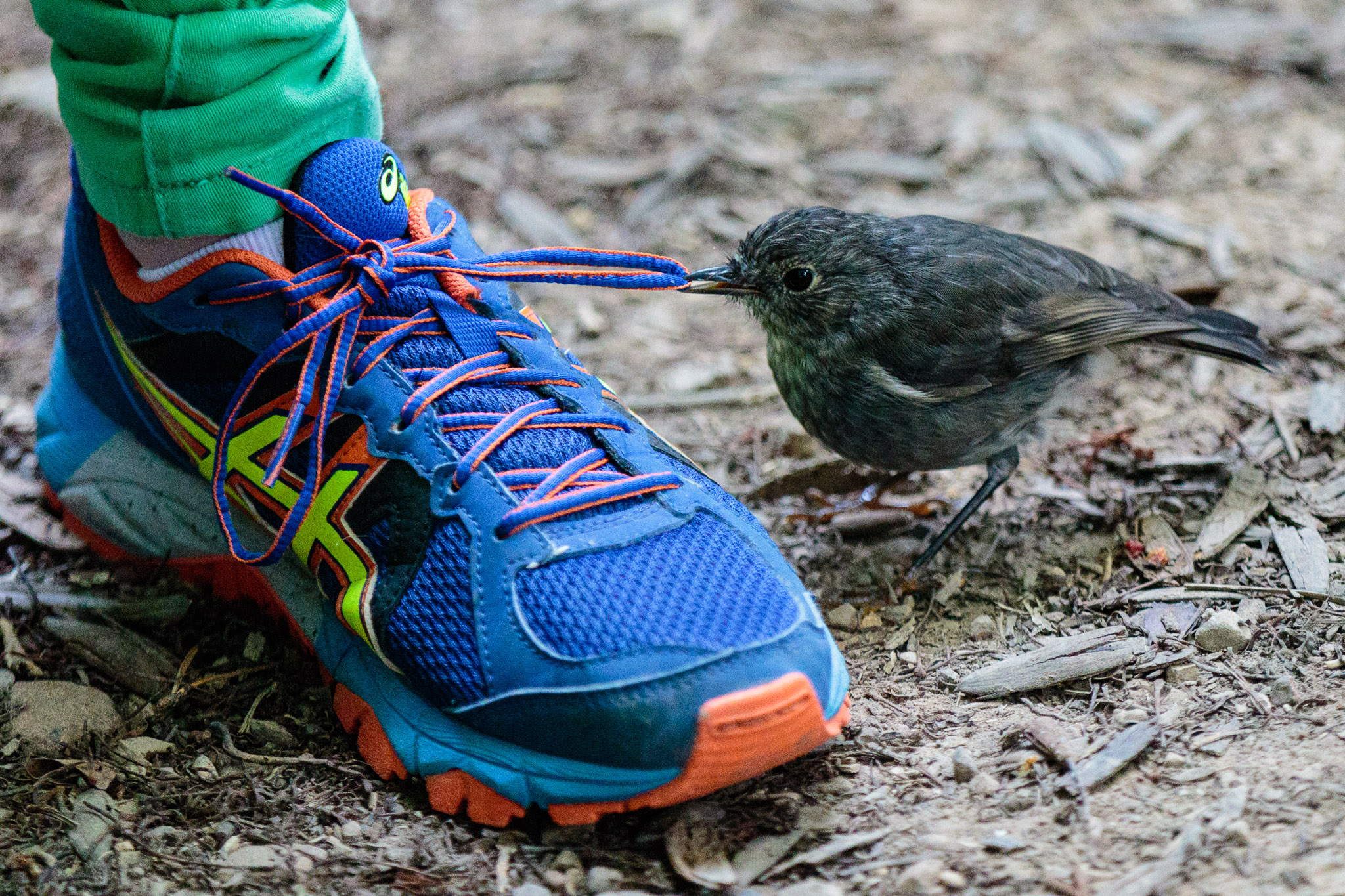 For Melissa's 30th, I took her up to Zealandia. We met a Robin on one of the paths, and spent probably half an hour just standing still and watching it. Eventually, it got inquisitive enough to try and untie Melissa's shoe. Check out the full album.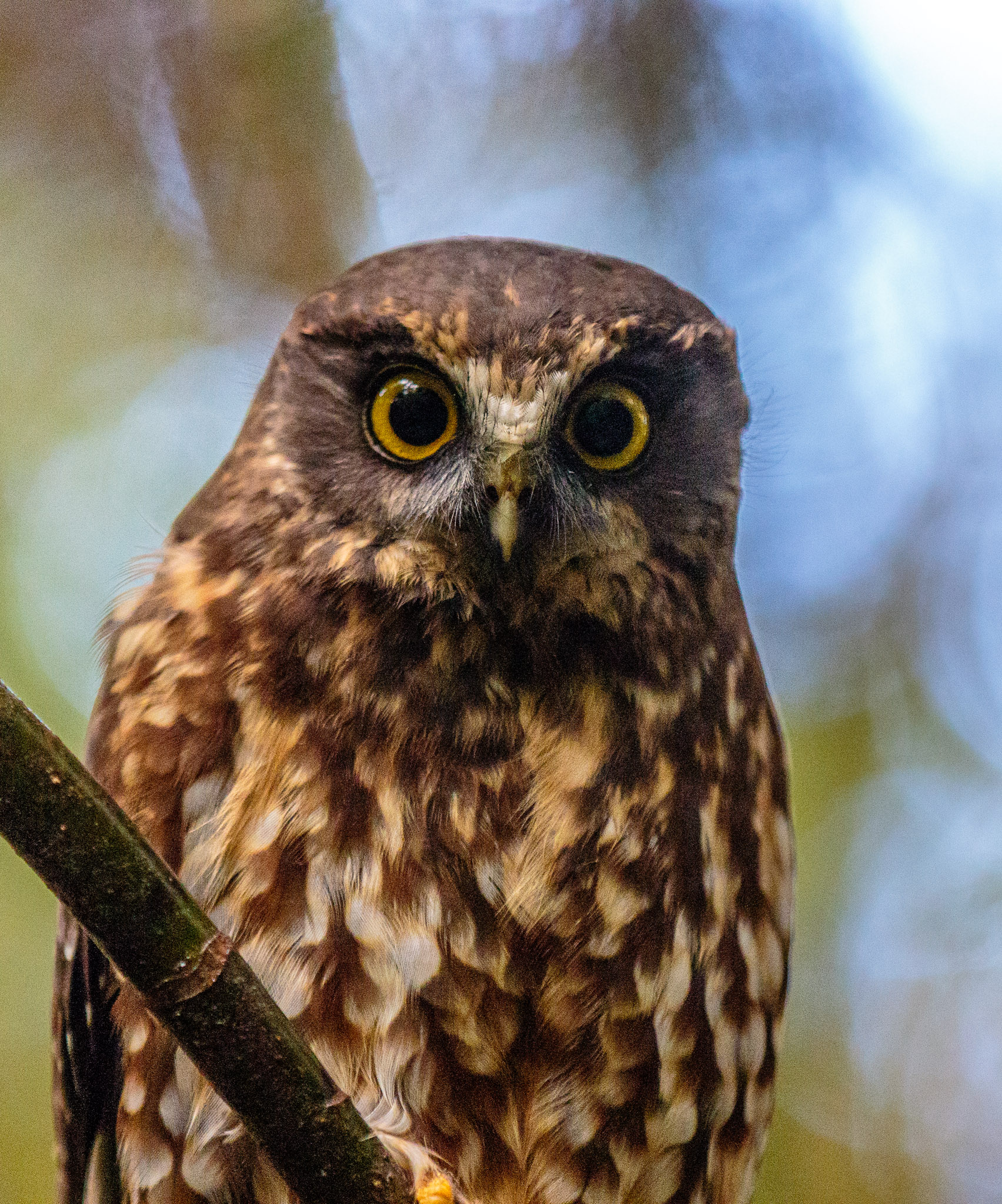 For round one of the Chatham Cup, there was a meet-up of sorts in Taupo. Me and Melissa took a few extra days and had a little holiday around it, which was great. My undoubted photographic highlight of the trip was getting this morepork, randomly sitting on a branch, in the middle of the day. I haven't finished processing the photos from this trip yet, but there are some in this album, and the photos from the Chatham Cup game.

Yes, it took this long to get a photo from a Diamonds' game. This one is from the cup game versus Petone. I like this photo a lot, basically because of the lighting.

This next shot is from a little later in the season. The Diamonds had just been bundled out of the cup, and were hurting. They went up to Palmy and put 19 past Massey. Early on in the game, one of the Massey defenders handled the ball on the line. This photo shows the range of emotions in the aftermath – outrage from Hope, a facepalm from Maika, and either disbeliief or "oops" from the Massey players.

This is probably my favourite action shot from the season. It's Alana, one of the Sapphires, running after the ball. One gets the feeling that she's running straight at the camera. Go check out the full album from this game.

I shot, and Melissa ran in, the Halcombe relay, put on by Rob's Feilding Moa Harriers. This shot shows a Harrier racing some motorbikes. It's pretty self-explanitory, really.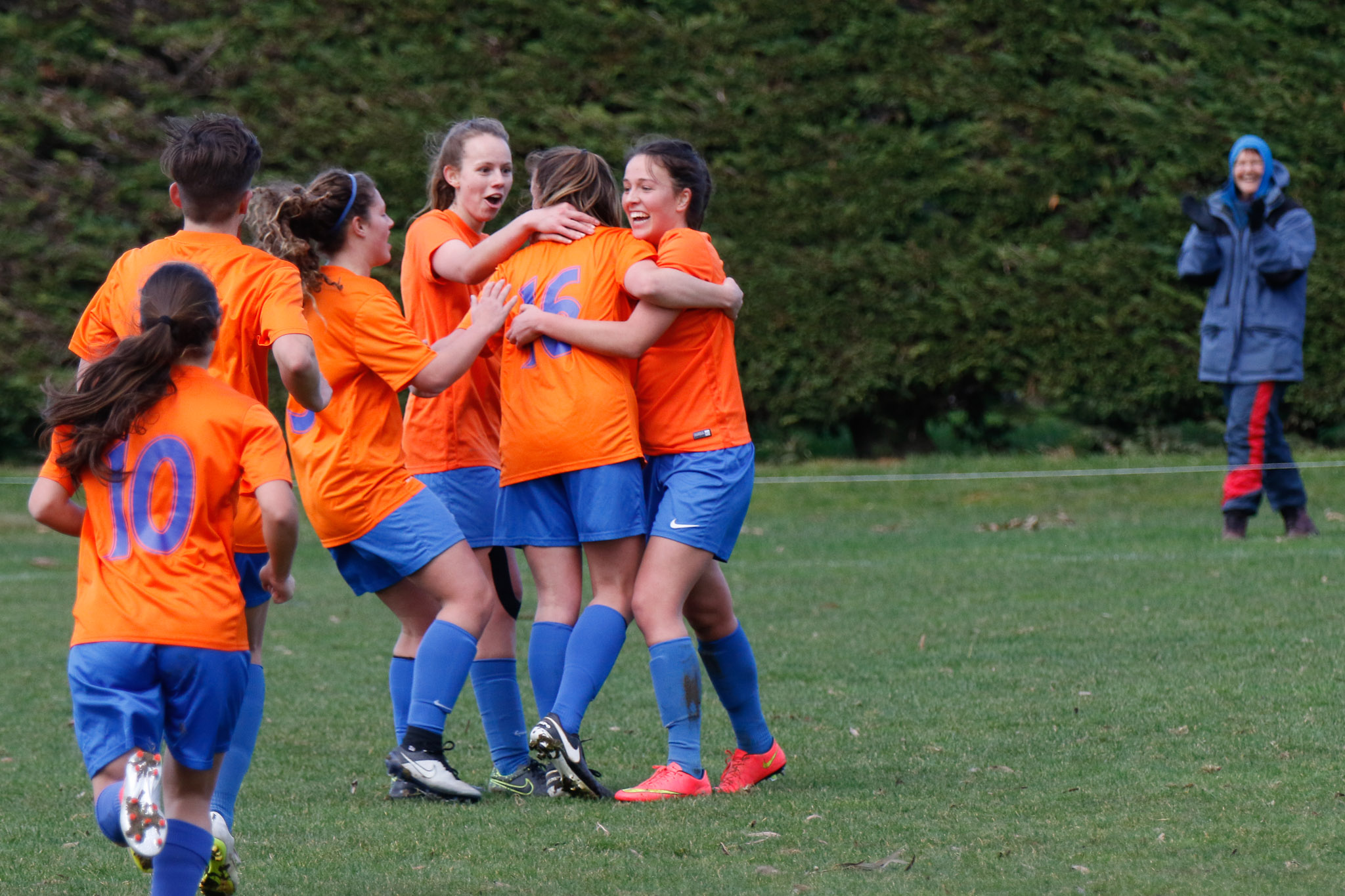 The way the Diamonds season went, it basically came down to a play-off for the title in the last two games. The first one was away in Palmy, and they came away with a 3-0 win. This pretty much sewed up the league (I think they needed to lose by 8 goals or something at home). This is a celebration shot of Asha (#16's) goal. I quite like this one because the one fan you can see in the background is Asha's mother.

So the Diamonds won the Central League (woo), and eventually got their hands on the trophy. It felt neglected, so I gave it a special bokehilicious photo shoot just for it. You can still see Alice's lipstick on the back if you look closely enough…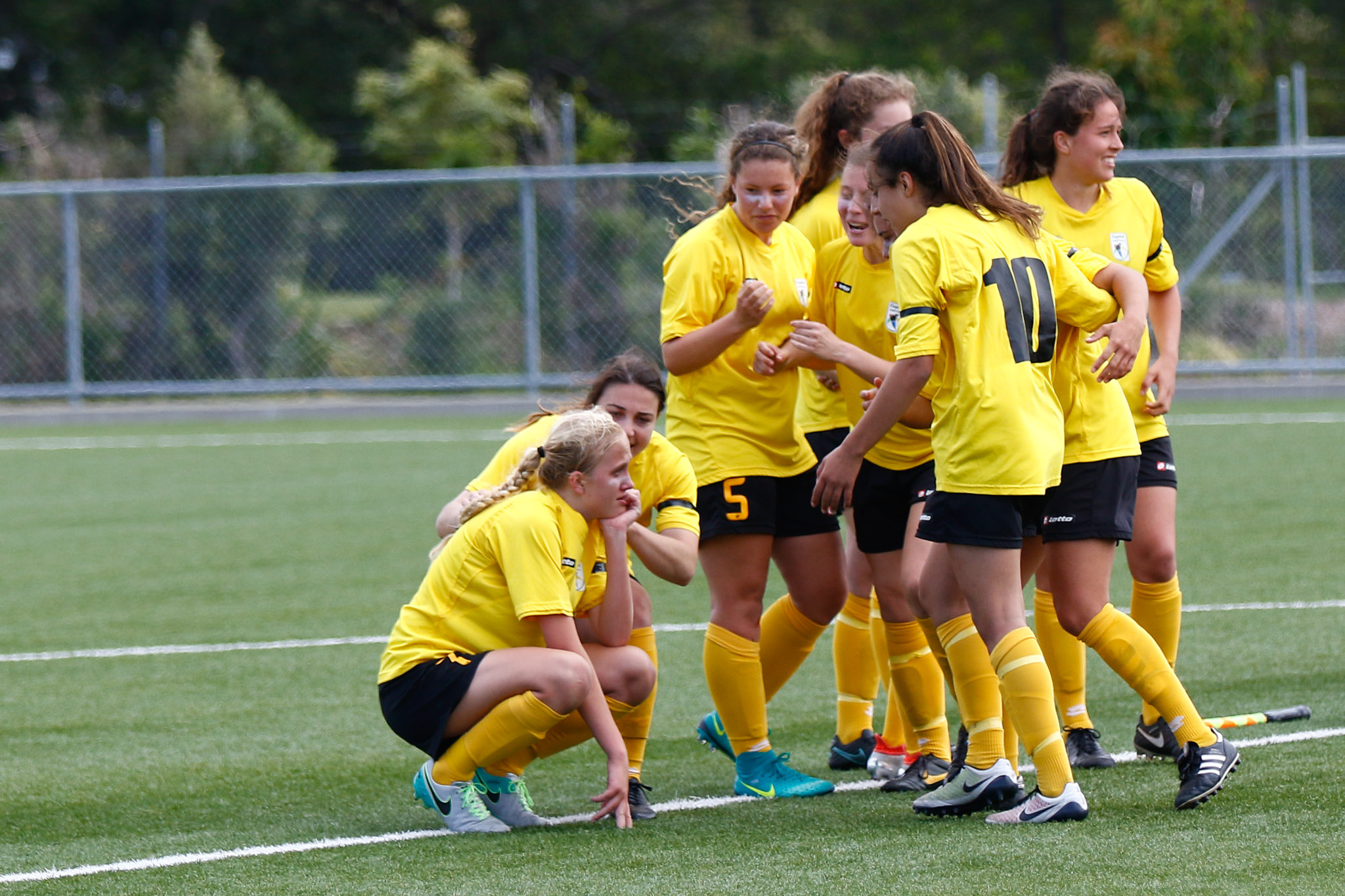 I was shooting for the Capital Football women's team in the National Women's League. They had a great season, and made it to the pre-final, which was in Wellington. Emily hit a 95th minute equaliser to force extra time, and then the game went to penalties. Emily had the misfortune of seeing her penalty get saved, and was sitting dejected on the halfway line afterwards. Her team mates went and consoled her.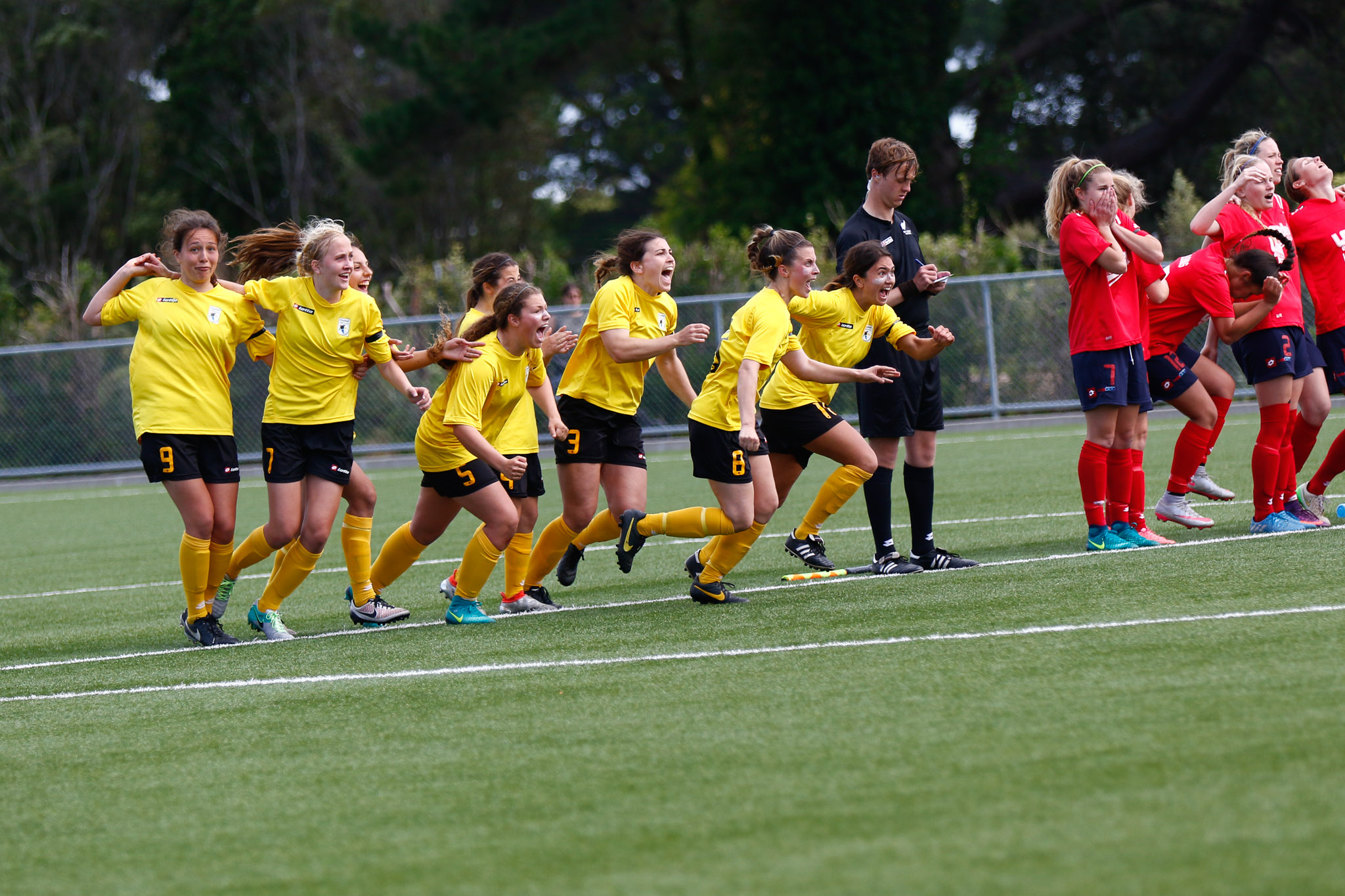 Turns out her miss didn't matter, as Tash saved two penalties and Capital won the shoot-out. This is probably my favourite photo (even though they're running up a hill) as it shows the range of emotions – the Capital players are ecstatic, the WaiBOP players are devastated, the AR is nonchalantly making notes, and whatever Jayme-lee is doing…
And finally, some stats (and gear talk).
When I restrict to exported (so fully processed) photos, there are 3555 shots in that collection. Of these, the 7D Mark II is by far the body I used the most, with 72.57% of the photos (the 70D is in second with 26.86%). I expect this to pretty much stay the same – it's my sports camera, and I shoot a lot of sports. In terms of lenses, there are two at the top: The 70-200 with the 2× extender (51.39%), and the 70-200 by itself (31.67%). Next year, I expect my extender use will go down, as it's been acting up and I should really get it serviced. Also, my new 24-70 should get a greater use, as I'll have it for an entire year, not just a month or so. Finally, depending on when I get a new long lens, there's a decent chance it could be the new favourite. We'll have to wait and see…
My most common focal length has been 140mm (I was expecting 200 or 400, so this is a little surprising, but it makes sense). My most-used aperture was f/5.6 (yup, just as expected), and my most used ISO was auto (but ISO 400).
Posted by Michael Welsh at 21:38.

Spell deviously
Commenting is closed for this article.