17 December 2016, 09:17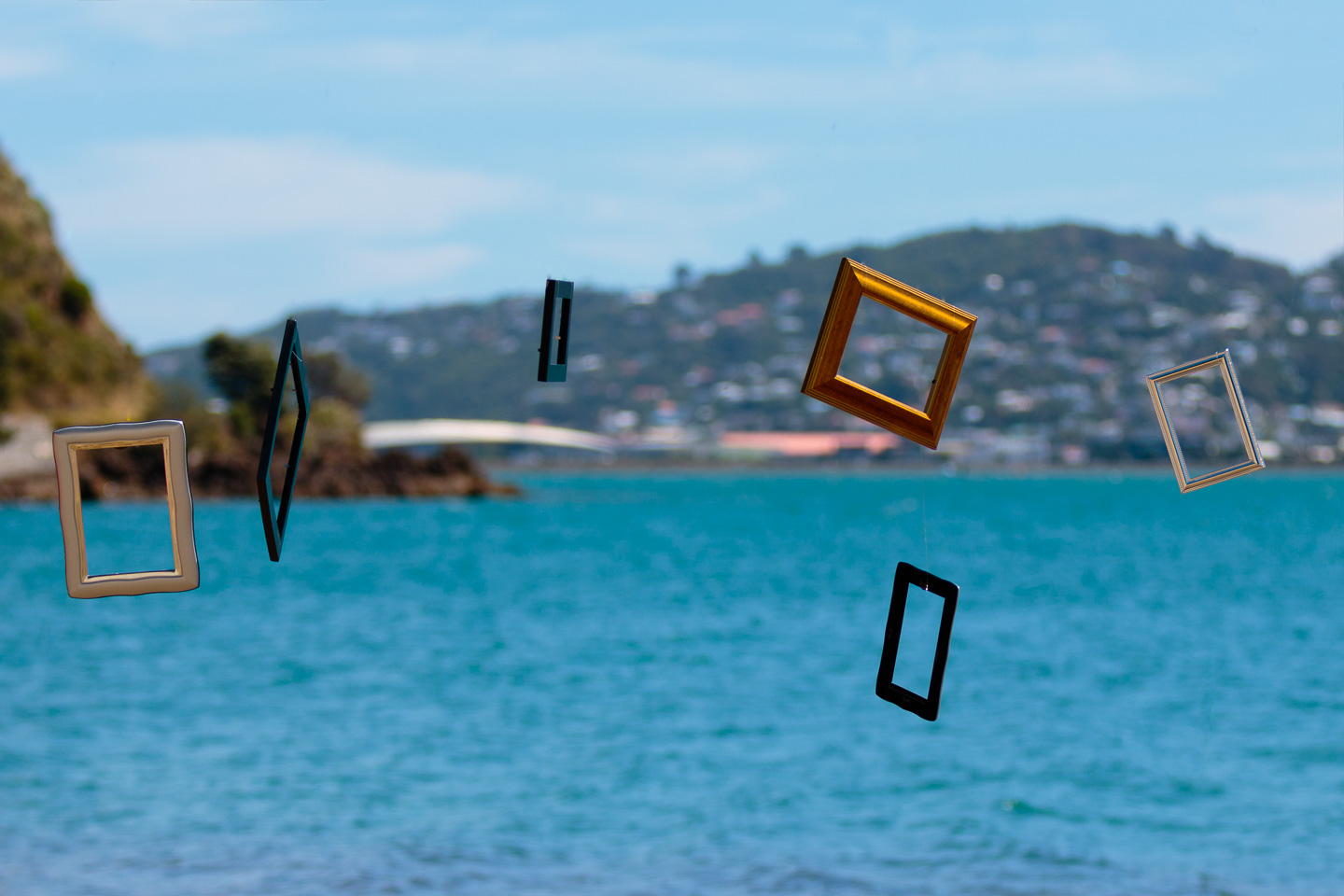 Canon EOS 7D Mark II, Canon EF 70-200mm f/2.8L IS II USM lens @ 70mm, 1/2500 second @ f/2.8, ISO 100.
This week we've been challenged to do a photo involving levitation. (The `outdoor' theme should really be the `Photoshop' theme…)
My first thought was epic, and going to be the best photo ever. Then my model when and got crippled. Typical. Since my life just got ruined, I was pretty much out of ideas. Then my sister came round, and she suggested this. We emptied out all our frames (though not the real nice ones, as the degrees can stay put), got some equipment for suspending them, and went to the beach. First beach was getting hammered by the wind (it's a typical Wellington day), so we went further around the coast, finding a nice sheltered bay. However, by the time we went set-up and ready to go, the wind came back and blew the frames all over the place. But I think this adds a little something to the photo.
A few ideas for improvements:
Go somewhere without wind.
Ditch the black frames, or get them defined better somehow.
Use a tripod, so I can stack together two shots with the bits inside the frames being in focus.
Don't let your model turn into a cripple (yes, I am bitter about this).
Posted by Michael Welsh at 09:17.

Dancelead deductively
Commenting is closed for this article.